Křižanov / Czech Republic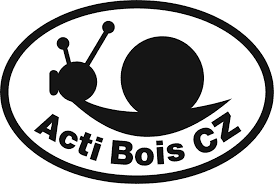 Industrial Filtration for Wood-working Machinery
Our company CIPRES FILTR BRNO s.r.o. has been chosen as the supplier of the filtration technology.
Each wood-working machine has own requirements for an amount of the air exhausted, exhaust speed in the connection nozzle and also a requested vacuum pressure (sub-atmospheric pressure). Therefore, we design the filtration technologies in this application and other applications tailored to a specific operation and specific requirements.
Sawdust is to be exhausted by direct connecting to machine nozzles. Some sections, like for instance extraction of grinding wastes shall be carried out with industrial fume hoods.
Extraction and filtration of the air from more than 30 machines is carried out by central filtration system with sub-atmospheric pressure. Two air fans with the same exhaust power of 2 x 30,000 m3/h are installed behind the filtration unit.
The filtration equipment of the CARM GH-ZLD type is a stationary sub-atmospheric pressure filtration equipment fitted with automatic regeneration of the filtration medium using the counter-flow of the pressure air.
The extraction equipment of the CARM GH-ZLD type works with smooth filtration bags made of microporous, antistatic, non-woven textiles. Service life of the filtration elements in similar applications reaches the minimum of 20,000 operating hours.
Extracted sawdust is removed from the filtration equipment via the worm conveyor, rotary feeder and pneumatic transport system up to the silo.
There is a cyclone separator installed on the silo in order to separate the sawdust within the pneumatic transport system.
Ing. David Tříska