Šlapanice / Czech Republic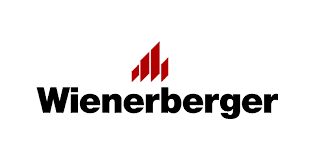 Exhaust System for Brick Grinder and Preparation Workshop
Implementation of dust extraction from the brick grinder and raw material preparation workshop.
The client asked for replacement of two existing filtration units that were already outdated and did not meet the criteria of industrial air conditioning systems.
The exhaust systems of our production, type CARM GH, were proposed. Those fitted with automatic regeneration of a filtration medium using a counter-flow of the compressed air.
In case of extraction of the grinder, there is a separator before the filtration unit; it is used for separation of larger pieces. This separator replaces the cyclone separator.
The filtration equipment is able to exhaust out and filter out the amount of about 8.0 m3 of dust a day. When grinding, dust must be removed from the grinder to the filter by using high suction power. Both very fine dust particles as well as brick fragments can enter the exhaust pipeline.
The source of exhaust power of the grinding machine is a CIPRES fan with the nominal suction power of 30,000 m3/h.
We guarantee the residual drift of TZL equals the values up to 5 mg/Nm3. Authorized measurement operations of the grinding machine filter carried out after two months of operation has shown value compliance with sufficient margin – 0.4 mg/Nm3.
The design of the filtration technology has been intended for steady continuous operations.
Ing. David Tříska