Šlapanice / Czech Republic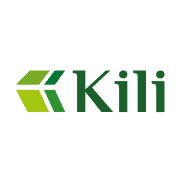 Filtration Technology for Exhaust Systems on the Wood-working Machines
The solution was aimed to delivery and installation of the exhaust system in the field of wood-working and exhaust of sawdust. Exhaust of cuts has not been dealt with. In principle, it was a delivery called "industrial filtration or industrial extraction". Separation of coarse particles is constructionally carried out by the filtration unit which is followed by the procedure of dedusting the wood dust particles.
For the above-mentioned reasons, it was not necessary to use a cyclone separator which would have made the whole delivery much more expensive.
Thus, the turn-key delivery includes:
central filtration system – filtration equipment
exhaust fan or radial fan which is placed on a clean side of the air-mass and built in a noise-absorbing chamber.
discharge unit for the wastes leading to a container via

auger conveyor
tourniquet feeder.
The whole equipment is solved in accordance with ATEX standard, specifically with Zone 20 inside and without any zone outside.
The delivery includes the control system of exhaust power depending on operation of each machine linked to a frequency convertor. This results in energy savings in the amount of 30 to 40% in practice.
The heating energy is saved by the return of clean, filtered air mass back to the working environment; replacement of the air in the volume of 15% is achieved by natural ways.
The flush feature of the piping system is necessary; we usually use the time-control system. The residual drifts of 0.1-0.5 mg/Nm3 are deep below the requirements of the standards.
The service life-time of a filtration medium is guaranteed at the level of 20,000 operating hours; the level of +50 to 100% is proven in practice.
Our turn-key deliveries include:
projects for own needs;
complete service after hand-over
agreed guarantee deadlines of 12; 24; 36 and up to 60 months.
Ing. Přemysl Pazdera