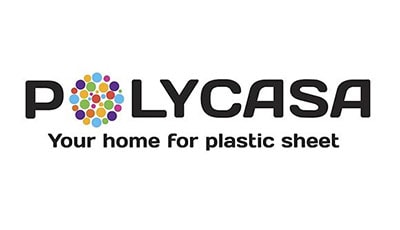 Extraction of Explosive Dust
The company CIPRES FILTR BRNO implemented the project of extraction systems on the lines for production of PMMA boards (poly-carbonate boards) + dedusting of shredding machines in the company Polycasa Slovakia. The project was implemented as a turn-key delivery.
The main goal of the project lies in the dedusting procedures on the lines in the new production hall and extraction of explosive dust pursuant to the current legislation – according to ATEX standard.
The following sets of the extraction and filtration units were used for the particular application:
1) Line dedusting – set of the CUMA D-ST filtration units with automatic regeneration of a filtration medium in off-line mode – cycling of towers (most efficient regeneration without any air mass)
2 Shredder dedusting – set of three cyclonic separators (for each shredder separately) + central filtration units of CUMA D-ST to provide filtration of residual drifts on the cycling outputs.
For the purpose of further processing of the dusts, the collection containers with bottom discharge system are installed under the filtration units; they allow further manipulation as required by a customer.
JET filters (filters with regeneration by the pulses pf compressed air) were not used for this application intentionally, due to the specific properties of the material being extracted and due to the gained experience in this field.
Implementation of this project resulted in overall satisfaction of an end customer and the acquired trust for further implementation of unusual solutions.
Ing. Tomáš Zlámal