SKLARNA KRYF s.r.o. (glass processing factory)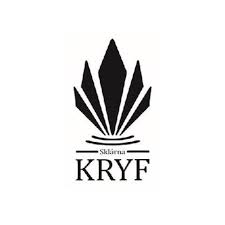 Exhaust System in a Glass Factory
The Kryf glass factory in Jihlava has been using CIPRES filtration technology for many years to dedust their glass furnaces. This year, the existing technology was replaced and supplemented with a new filtration unit that meets the new legislation and allows maximum utilization of the potential of the furnaces in terms of compliance with emission limits.
The new filtration technology was implemented in the version for extraction of glass flue gases, e.g. the filtration medium with high temperature resistance (180°C in long-term periods – 200-220°C in single cases), selected parts of the filtration unit in stainless steel version, insulated filter casing and other special modifications.
The technology also includes an intelligent control system – automatic control of the flue gases temperature at the inlet of the filter, controlled regulation of forced intake of the cooling air, evaluation of the temperature inside the filter and the automatic switch of the technology to the by-pass mode as required, including reports.
The whole control system can be controlled remotely.
Correct operation of the filtration technology has been verified by the results of the authorized measurement of emissions which was carried out at the end of the implementation.
The achieved values of the TZL measurement are in the range of 0.05-0.1 mg/m3, which is very deep below the specified legislation limit.
Ing. Tomáš Zlámal