Faurecia Components Písek, s.r.o.

Welding shop air extraction
Our company has cooperated with Faurecia since 2013, when our first welding shop dust extraction system with exhaust power of 80 000 m3/h. The installed solution uses CARM GH for air extraction and filtration, and it is equipped with automatic filter medium regeneration with compressed air counterflow. As of publishing this article, total exhaust power was extended to 140 000 m3/h.
The contract was specific for the implementation of exhaust power regulation system. The whole production shed is divided into twelve air extraction parts. For each of these parts, exhaust power can be set and maintained without affecting other branches. Each extraction branch can be completely shut down from operation in accordance with production operation. The regulation system is controlled with negative pressure sensors and automatic regulatory flaps. It is still one of the most interesting extraction systems for welding shops, which fully respects the variability of automotive industry workplace layouts.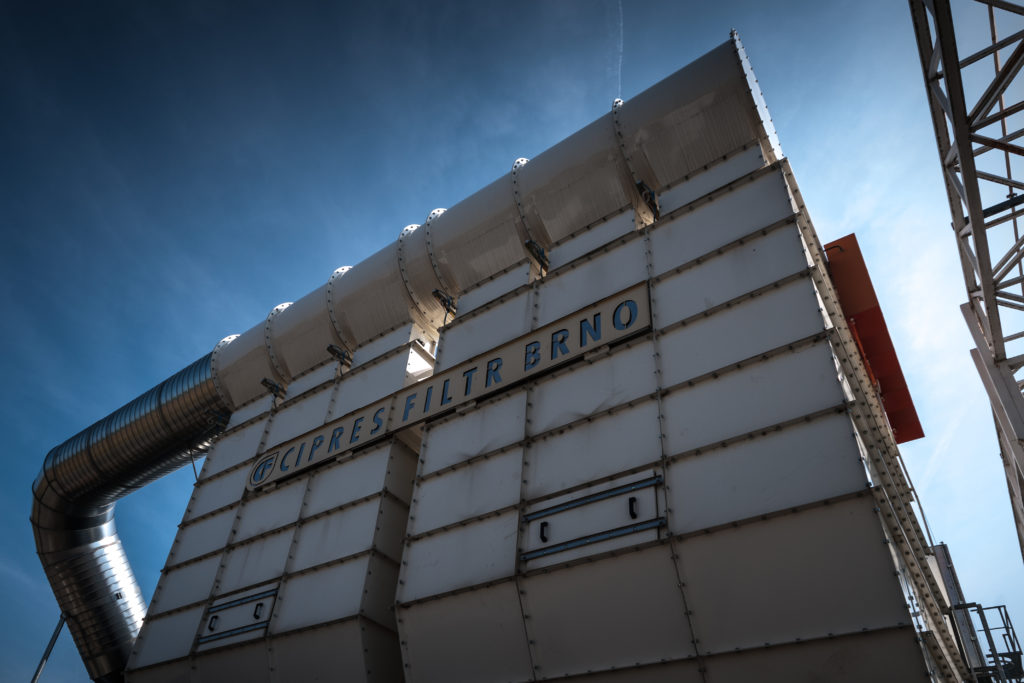 Interesting facts:
The first filter medium we installed needed to be replaced after 23 564 hours of operation due to preventive maintenance measures
During five years of operation, only two regulatory flaps needed replacement
3 000 meters of cabling was laid down for the automatic regulation system
Total filter area of CARM GH is over 1286 m2
The system programmer drank over 10.5 liters of coffee when programming this system
When delivering materials, our cars travelled for over 2 500 km and our assembly technicians for over 8 400 km
There are 6 extraction fans installed with total power consumption of 210 kW
CIPRES FILTR BRNO s.r.o.