KOVOVÝROBA HOFFMANN, s.r.o.
Ostrožská Nová Ves / Czech Republic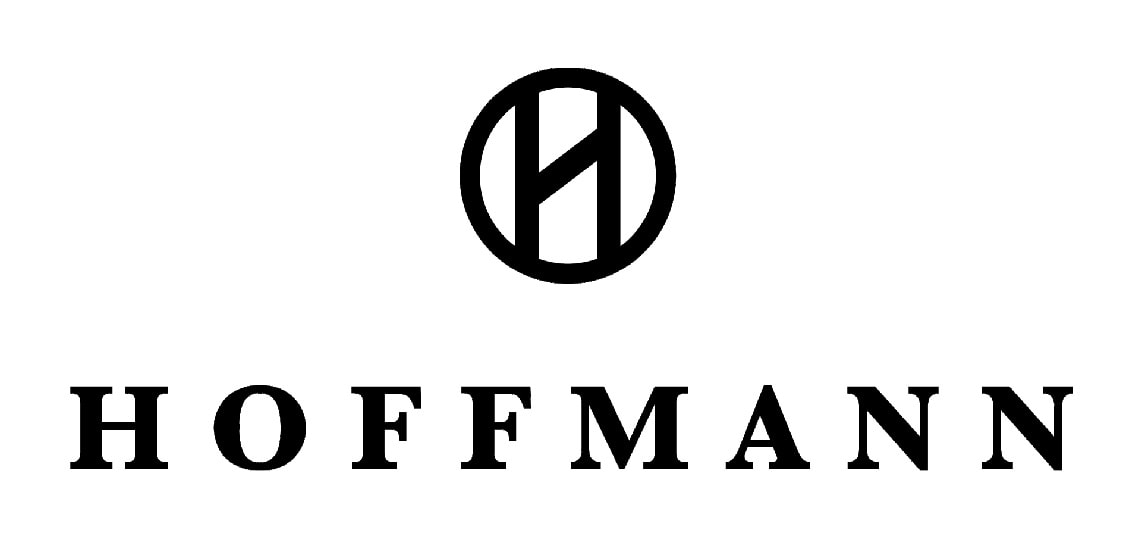 Machining tools air extraction
HOFFMANN METALWORKING s.r.o. is a major automotive industry supplier. The company is located in Ostrožská Nová Ves, near our plant in Boršice.
The contracted technology was air extraction of one of the biggest two TRIMILL VF 11035 machining tools, which produces dry explosive dust. Our solution included complete air extraction design and extraction devices, which was not part of the machine.
The machine's working desk is almost 12 meters long. This space is covered with a folding screen. Given the dimensions of the workplace booth and the type of extraction (spindle air extraction was not required), we decided for exhaust power of ± 30 000 m3/h. We designed exhaust hoods for left and right sides of the working desk. When designing this solution, it was important to move the extraction point as close to the work desk as possible without colliding with the spindle or the machined product.
The workplace can be divided into two halves by a partition and each spindle can work independently. We needed to customize the extraction system for this. Each half of the work desk has its own dedicated automatic flap, which opens or closes the system, depending on type and position of machining. The exhaust power is controlled by a frequency converter with a control unit, which processes signals. This enables efficient exhaust power distribution and saves on electricity costs.
The extraction devices are connected with ducts, which leads to our central CARM GH filtration device. The device automatically regenerates (cleans) the filter medium with compressed air counterflow. Operating lifespan of the filter bags is guaranteed at least 18 000 – 20 000 hours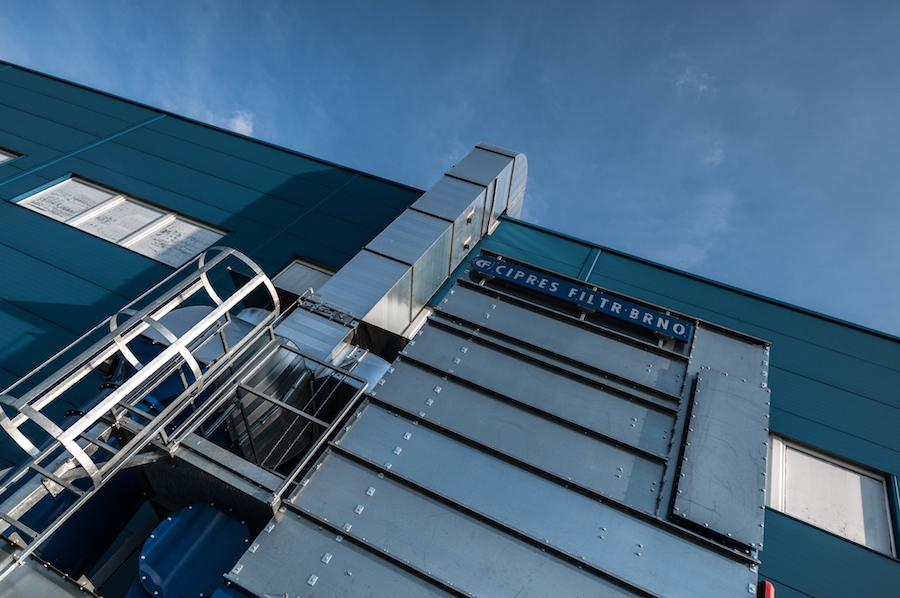 CARM GH filtration device, HOFFMANN METALWORKING 2016
Among the machined materials is also cotton-phenolic laminate, which produces explosive atmosphere. The device was designed in accordance with the ATEX directive – relief membranes, reinforced casing, antistatic filter medium etc.
Due to the nature of the extracted dust and the potential fire hazard, the filtration device is equipped with automatic fire extinguisher. In case of high temperature in the filtration device, the system closes the input and output flaps and releases the extinguishing medium into the device.
During summer months, the device operates in summer mode, which means the filtered air is blown outside, and during winter months it operates in winter mode, which returns the filtered air back to the workplace. This system significantly cuts on heating costs.
The extraction device design and cover were consulted with the TRIMILL company and the HOFFMANN METALWORKS before production started. Mounting the air extraction device took place simultaneously with mounting the machine. Commissioning and handing over also occurred simultaneously.
You can learn more about the equipment from the attached photos.
Ing. David Tříska