Our solution extracts paper trims in different parts of the technology.
These paper trims are separated from dust in the rotary separator and then conveyed into the pressing machine. The dust is blown through a filter and the paper waste dust is then processed with a briquetting press.
The fan is construed to partially cut and divide the extracted material, so it would be easily processed by the briquetting press and to increase the pressing efficiency.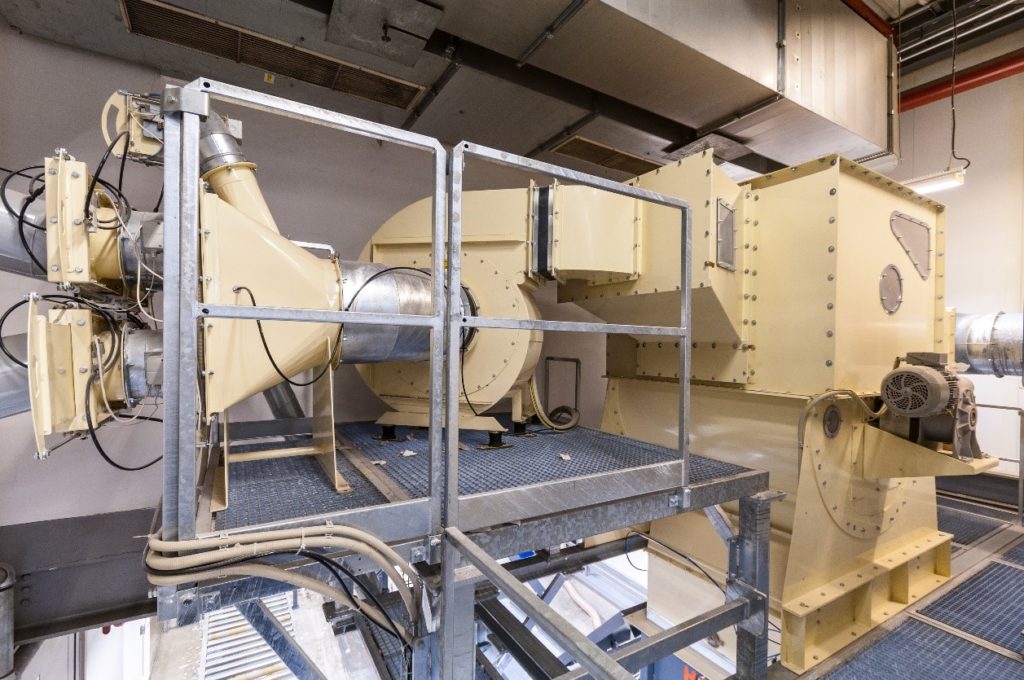 The whole system is fully automatic and the exhaust power is regulated based on negative pressure and number of operation lines to:
work optimally;
save electricity and heating costs.
The following requirements were met:
conveying paper waste away from the production lines;
compressing the volume of all waste (paper, dust) as much as possible;
saving energy;
ensuring air purity.
Contact us for more information.
Ing. Přemysl Pazdera