Induction furnace dust extraction
CIPRES FILTR BRNO, s.r.o is a subcontractor of Metrostav a.s. for delivering dust extraction technology for "Melting aggregate reconstruction – medium frequency induction furnace 2x15t in the grey cast iron foundry I".
In the context of induction melting furnaces, this is a very significant contract.
We used our CARM GH filtration device with automatic filter medium regeneration with compressed air counterflow and exhaust power of 70 000 m3/h.
The filtration device is equipped with offline filter chamber regeneration to allow continuous operation.
The filtration device is fully automatic and connected to the operating status of the furnaces. Regulation system enables increase in exhaust power when the melting furnace lid is opened and when new batch is inserted in the furnace. The smoke above the furnace is extracted and filtered. The filtration device automatically shut off when the operation stops and automatically starts when operation starts.
Part of our solution was also induction furnace transformer cooling, frequency converter ventilation, and control room ventilation and air conditioning.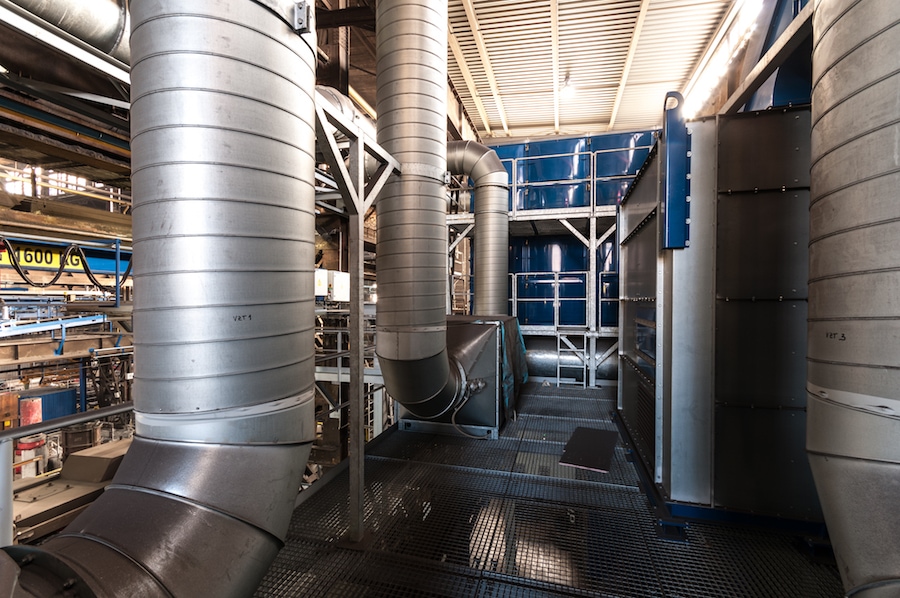 Interesting facts:
In this contract, we extract air at the biggest furnaces we have ever worked with.
Total assembly time was 85 days with 6 technicians.
During the assembly, 210 kg of connecting materials and 450 meters of sealing materials was used.
Overall, we delivered and installed 37 tons of material.
CIPRES FILTR BRNO s.r.o.